ELIXIR Human Copy Number Variation community¶
Among the different types of inherited and acquired genomic variants, regional genomic copy number variations (CNV) contribute - if measured by affected genomic sequences - contribute by far the largest amount of genomic changes, contributing both to many syndromic diseases as well as the vast majority of human cancers. The website of the Human Copy Number Variation Community (hCNV) is a resource originated in ELIXIR's h-CNV Community Implementation Study (2019-2021) with the aim to provide a resource hub and knowledge exchange space for scientists and practitioners working with - or being interested in - genomic copy number variations in health and diseases. However, the scope of the community extends beyond CNVs and includes definition of and work with other types of genomic variations with a focus on structural variants.
CNV News and Announcements¶
Computational Insights into Chromosomal Aberrations: Advancing Molecular Cytogenetics using Genomics Databases
Edited by Jeremy Squire, Federal University of São Paulo, Brazil¶

With potential interest for members of the CNV communities, BMC Molecular Cytogenetics is calling for submissions to a new Collection on Computational Insights into Chromosomal Aberrations: Advancing Molecular Cytogenetics using Genomics Databases.
Continue reading
---
A visit to the Hinxton motherlode...

On the last day of November 2023 members of the ELIXIR hCNV community meet on the Wellcome Trust Genome Campus in Hinxton for a hCNV community event. Main topics are the definition of achievable short term goals with intersecting interests and expertise, as well as how to aquire long term support for the community's activities.
Continue reading
---
Participating at #BioHackEU23 in Barcelona with a CNV reference resource project
Members of the hCNV community participate at this year's Biohackathon Europe event. The main project will address the creation of the template for a "beaconized" public resource for reference (i.e. not disease associated) copy number variation data, including the necessary tooling for the import from e.g. VCF or BED file variants into Beacon backends (such as our bycon environment).
Continue reading
---
Recognizing the Progenetix platform as Swiss contribution to the European bioinformatics resources ecosystem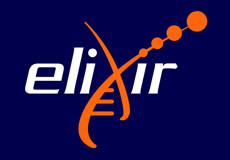 The Progenetix resource has finally been recognized as an official contribution to the ELIXIR European bioinformatics informatics ecosystem. Besides Expasy Progenetix now is linked through ELIXIR's resource page. Or just go directly to progenetix.org (and its daughter project cancercelllines.org).
Continue reading
---
New page dedicated to the documentation of CNV standards
We have updated an earlier page that linked to different cytogeneic & genomic annotation standards with an extensive table delineating CNV labeling in several file and API formats. The documentation itself is now linked from the main menue for easier access.
Continue reading
---
GA4GH special interest group working on Structural Varation Representation
GA4GH is seeking members to participate in new special interest group that would tackle the problem of representing structural variations in sequenced DNA
Continue reading
---
Workshop proposals | Amsterdam 7-10 June 2022
The hCNV community has been invited to participate in 3 workshops:
Continue reading
---
Michael Baudis @ ELIXIR Human Data Communities
This presentation provided an overview about the hCNV community, implementation studies and ongoing work, e.g. interaction with the GA4GH VRS standard group and Beacon development.
Continue reading
---
EFO Ontology contains now terms for (relative) CNV levels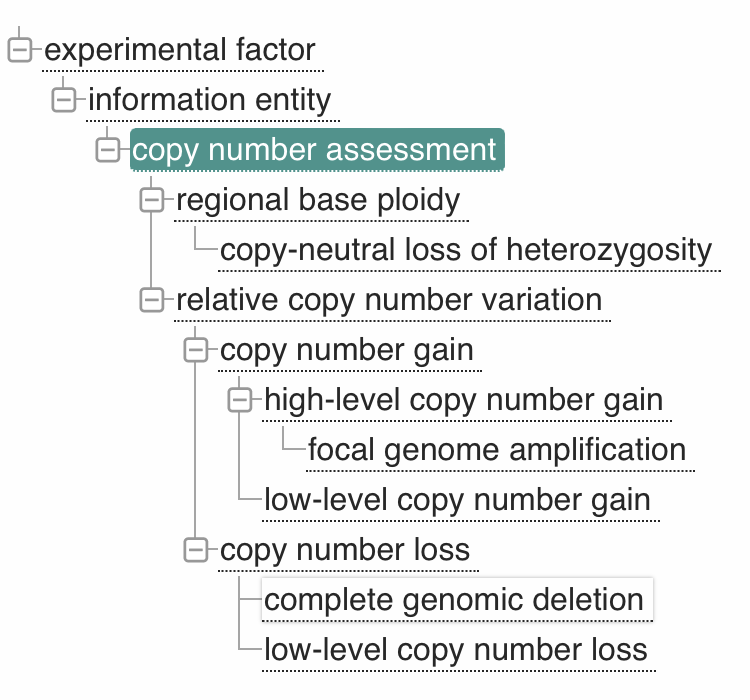 As part of the hCNV-X work - related to "Workflows and Tools for hCNV Data Exchange Procedures" and to the intersection with Beacon and GA4GH VRS - we have now a new proposal for the creation of an ontology for the annotation of (relative) CNV events. The CNV representation ontology is targeted for adoption by Sequence Ontology (SO) and then to be used by an updated version of the VRS standard. Please see the discussions linked from the proposal page. However, we have also contributed the CNV proposal to EFO where it has gotten live on January 21.
Continue reading
---
The homepage of the hCNV community has now been mapped to the cnvar.org domain.
Continue reading
---
An article about current state and recent changes to th eProgenetix resource
Qingyao Huang, Paula Carrio Cordo, Bo Gao, Rahel Paloots, Michael Baudis¶
Database (Oxford). 2021 Jul 17;2021:baab043.¶
This article provides an overview of recent changes and additions to the Progenetix database and the services provided through the resource.
Continue reading
---
Presentation at ELIXIR All Hands 2021
At the ELIXIR All Hands 2021 Human Data Day Michael presents a very brief overview of the ending and upcoming ELIXIR hCNV implementation studies.
Continue reading
---
CNV detection software containerisation and benchmarking
For the Biohackathon Europe (Nov 08-22), the hCNV project participates with a "containerisation" project.
Continue reading
---
ELIXIR h-CNV press release
The ELIXIR Community on Human Copy Number Variations (hCNV) has presented its work programme. In a paper published in the ELIXIR F1000R gateway, the Community defines seven strategic objectives to support human CNV detection and interpretation ... (please read on elixir-europe.org)
Continue reading
---
White Paper Published @ F1000Research
The ELIXIR Human Copy Number Variations Community: building bioinformatics infrastructure for research¶
Salgado D, Armean IM, Baudis M et al.¶
F1000Research 2020, 9 (ELIXIR):1229¶
Abstract¶
Copy number variations (CNVs) are major causative contributors both in the genesis of genetic diseases and human neoplasias. While "High-Throughput" sequencing technologies are increasingly becoming the primary choice for genomic screening analysis, their ability to efficiently detect CNVs is still heterogeneous and remains to be developed.
Continue reading
---
CNV Satellite Meeting @ Human Genome Variation Society - Gothenburg 2019
As a satellite meeting of the European Human Genetics Conference, the HGVS2019 meeting this year had a focus on human Copy Number Number Variations.
Continue reading
---
h-CNV community kick-off meeting at ELIXIR All Hands in Lisbon
The h-CNV community had its kick-off meeting at the ELIXIR All Hands meeting in Lisbon, June 17-20 2019.
The meeting was used to present and discuss the different work packages and overall organisation of the project (slides attached).
Links¶
Continue reading
---
A new ELIXIR community
The first h-CNV Community Implementation Study was officially launched on June 1st, 2019.
The project has an initial time span of two years. For further information please follow the link to the ELIXIR project page.
Continue reading
---